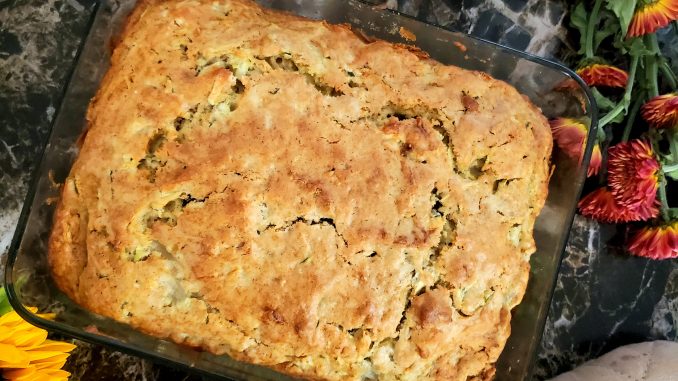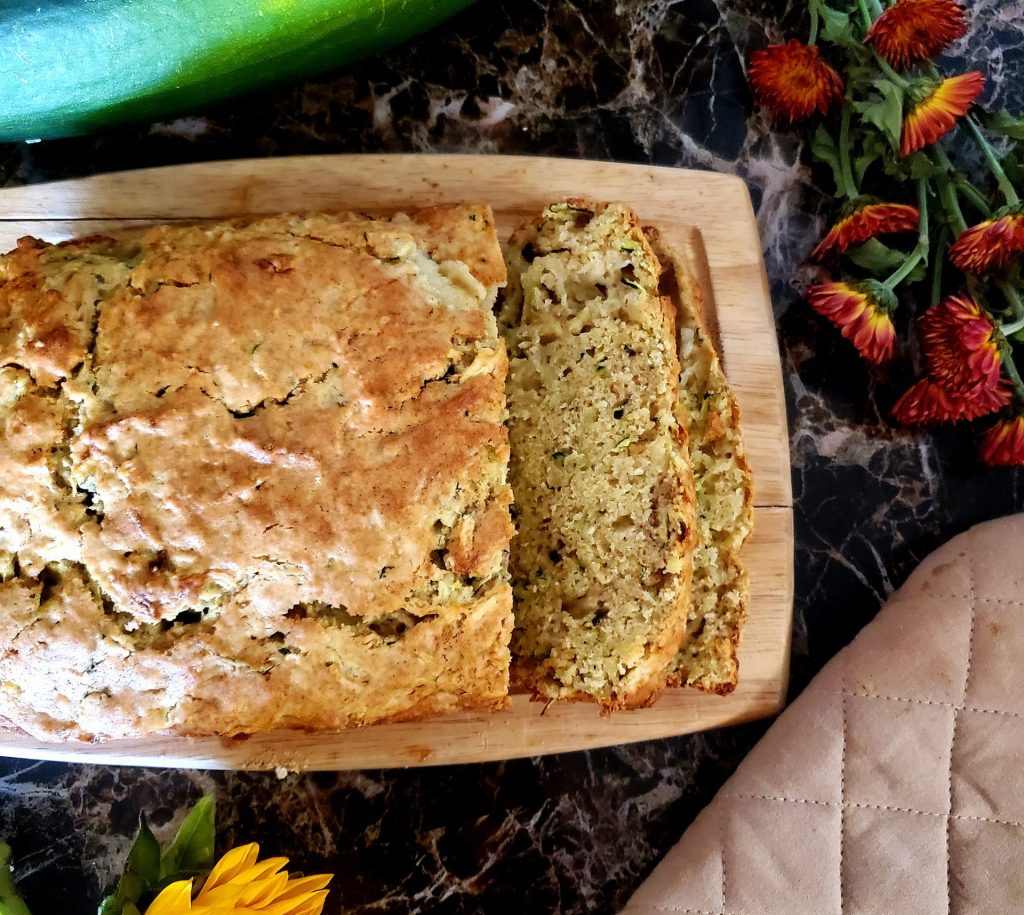 2 cups flour
2 tsp vanilla
1/2 tsp salt
1/2 tsp baking soda
1/2 tsp baking powder
1/4 tsp cinnamon
2 eggs
2 mashed bananas
2 cups shredded zucchini
1/2 cup sugar
1/2 cup veggie oil
Preheat oven to 350. Mix all wet ingredients. Shred zucchini and dry with paper towel. Fold in dry ingredients and smashed bananas. Place In sprayed baking dish and bake about 45 minutes till cooked through.