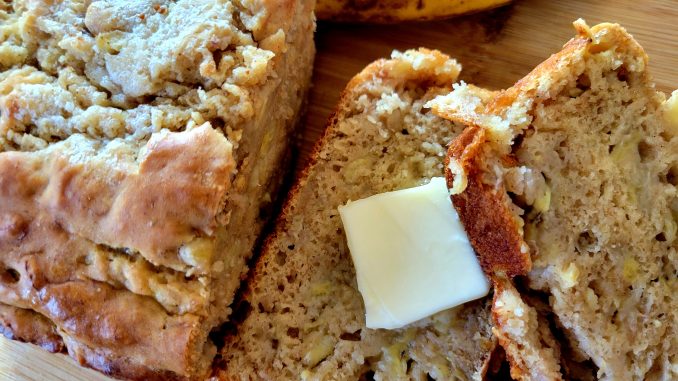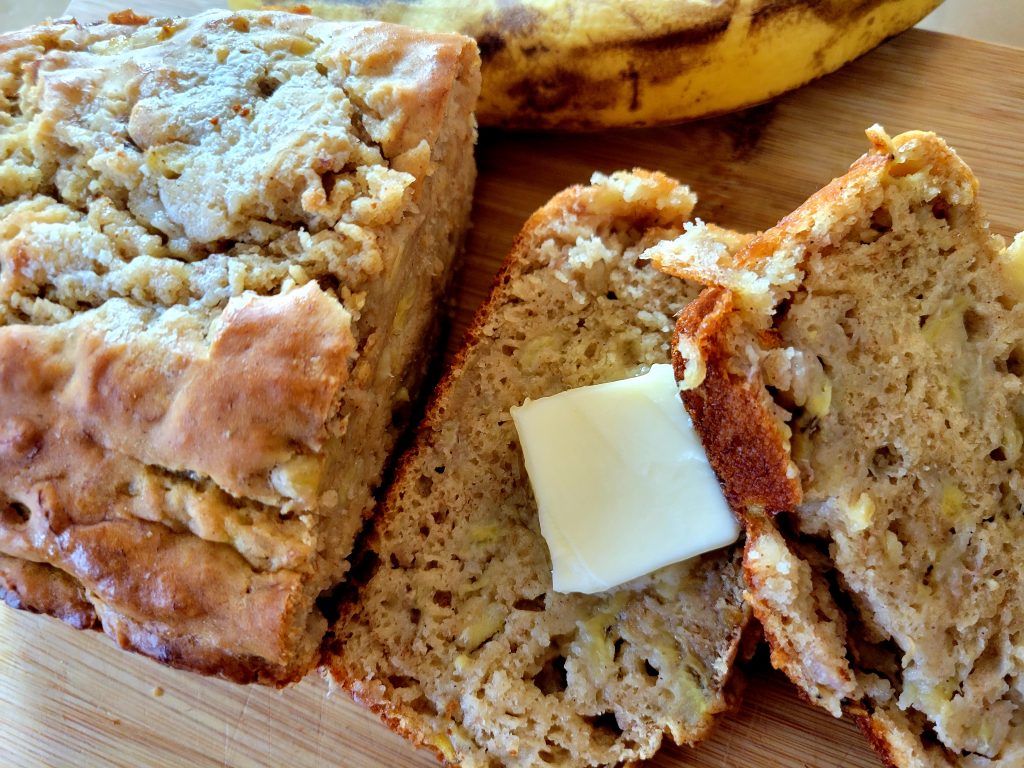 This recipe is oil and butter free for a healthy super moist banana bread.
4 overripe bananas
3/4 cup Buttermilk
1 tbsp vanilla extract
1 egg
1/2 cup sugar
1 3/4 cup flour
1/2 tsp cinnamon
1/2 tsp salt
1 tsp baking soda
Preheat oven to 350.
Mash bananas in large bowl and mix in egg, buttermilk, vanilla extract & sugar really well.
In another bowl mix flour, baking soda, salt & cinnamon.
Fold in the dry ingredients into wet ones but don't over mix.
Place in buttered baking dish, Bake 35 to 40 min for bread pan and less for a cake dish like 9×9.
Top with a few tbsp butter and brown sugar.