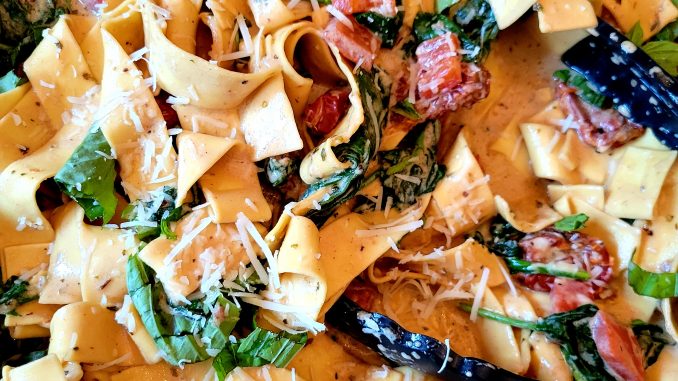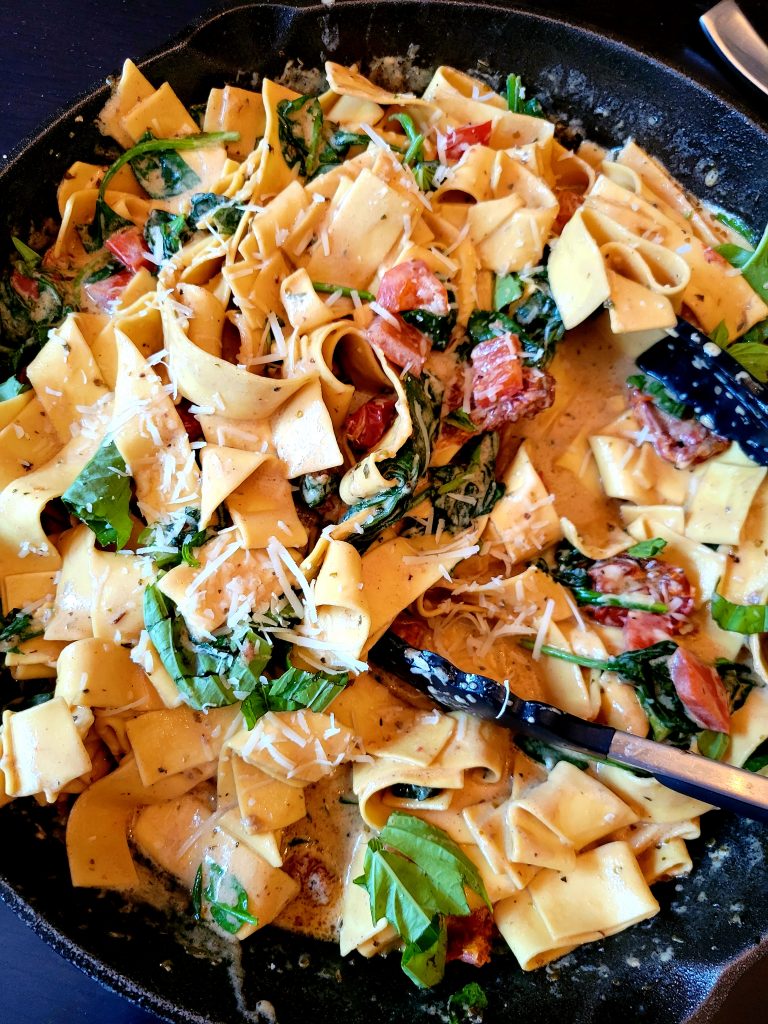 Sun dried tomatoes
1 cup half and half
1/3 cup white wine
1 diced red bell pepper
1/3 cup sun dried tomatoes
Few cloves glaric
2 cups chicken broth
1 tbsp Italian seasoning
Tsp Oregano
2 Tbsp butter
Chicken breast cut into thirds thin wise
Few cups Spinach
Fresh pasta
Parmesean
Basil
Salt and pepper
Pat chicken dry, season with salt pepper and Italian seasoning both sides. Heat case iron to medium with butter and garlic and cook chicken 4 to 5 min each side then remove from pan. Add diced red bell pepper and saute a few min. Add into cast iron sun dried tomatoes, wine half and half, veggie broth and oregano. And bring to boil. Add pasta and cook till tender. Add cheese, Basil and Spinach. Serve with sliced chicken.