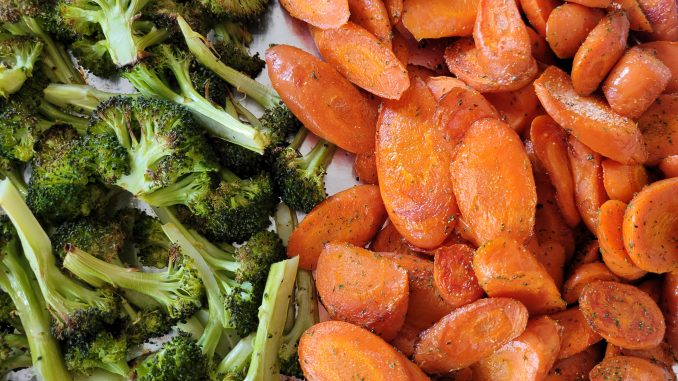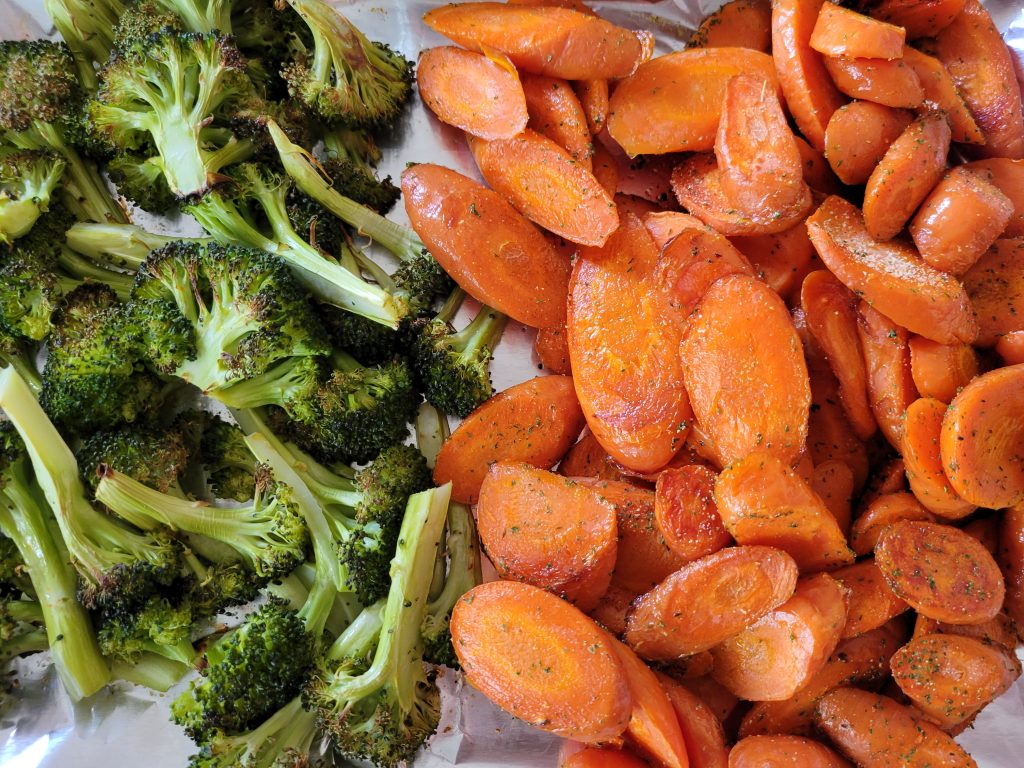 Chopped Carrots
Chopped Broccoli
Drizzle olive oil over all Chopped veggies
Spices for carrots (I used garlic, salt pepper, paprika, onion powder and paprika)
Spices for Broccoli lemon pepper seasoning
Preheat to 425 and line baking sheet with foil or use olive oil. Chop veggies and lay on baking sheet with spices. Roast 30 min plus or minus 5 depending how crunchy you like them flipping halfway thru.