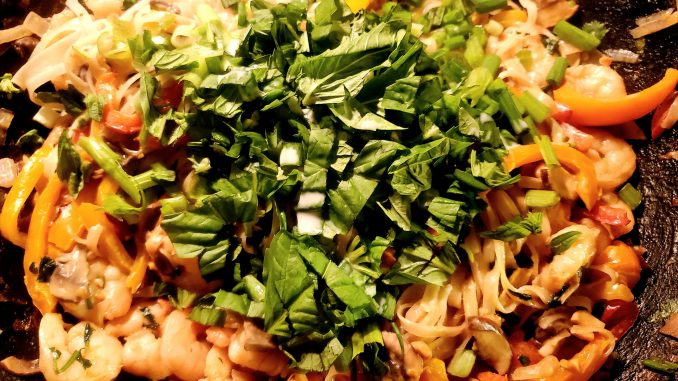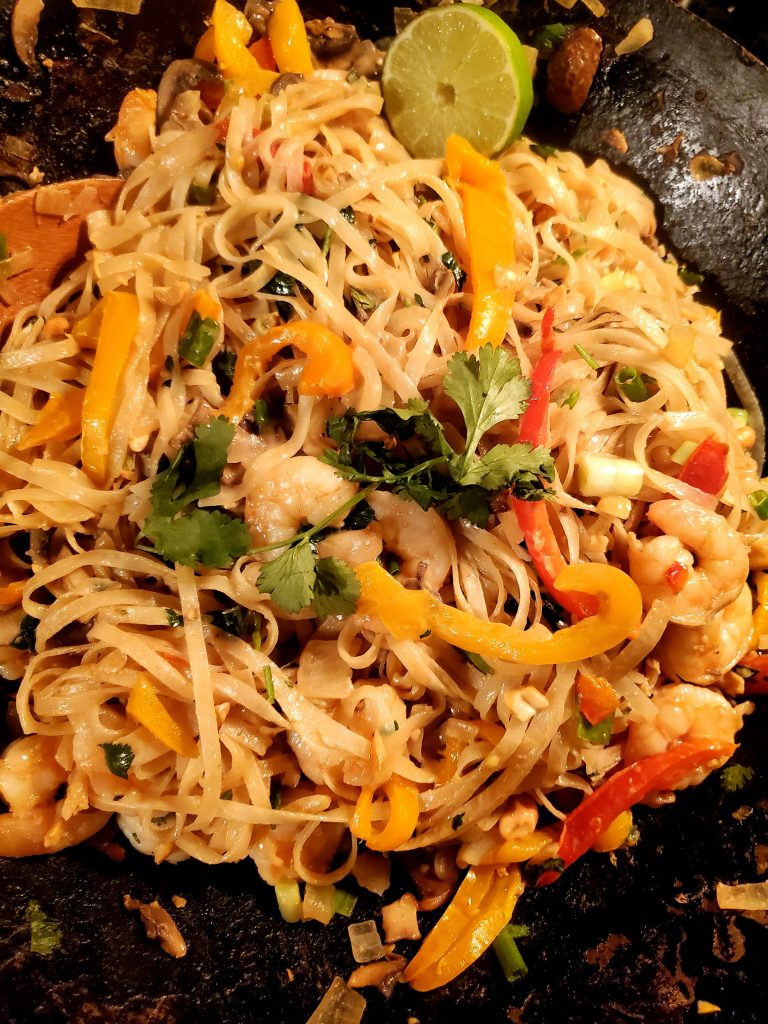 Pad Thai Sauce
3 Tbsp Peanut Butter
4 tsp sesame oil
1/4 cup water
Tbsp brown sugar
Tbsp crushed garlic
3 Tbsp soy sauce
2 Tbsp lemon juice
1/2 tsp powdered ginger
Pad Thai
Pad Thai noodles 16oz
Chopped onion
8 oz chopped mushrooms
2 Chopped colored bell peppers
Scallions
Handful chopped cilantro and fresh basil if you want too
1/2 cup crushed peanuts or cashews or combination of the 2
Juice from a lime
1 can coconut milk full fat
1lb shrimp
Mix ingredients together for Pad Thai Sauce.
Heat wok and add oil, sauté onion, bell peppers and mushrooms for a few minutes. Add shrimp and cook for a few minutes. Then add noodles and Thai Sauce and continue to cook. Add coconut milk and cook till noodles are soft.
Add cilantro, lime juice, scallions & crushed nuts. Add more soy sauce if you want also. Serve immediately.