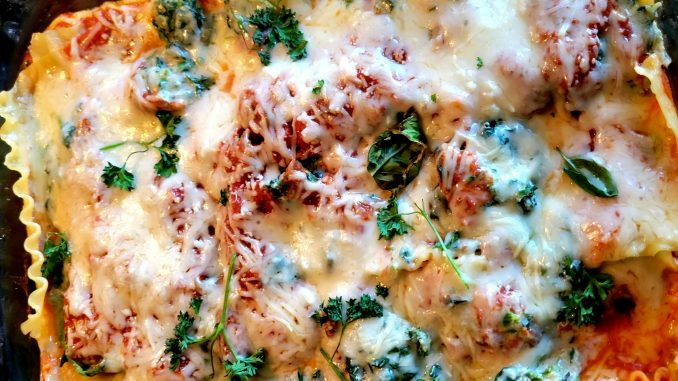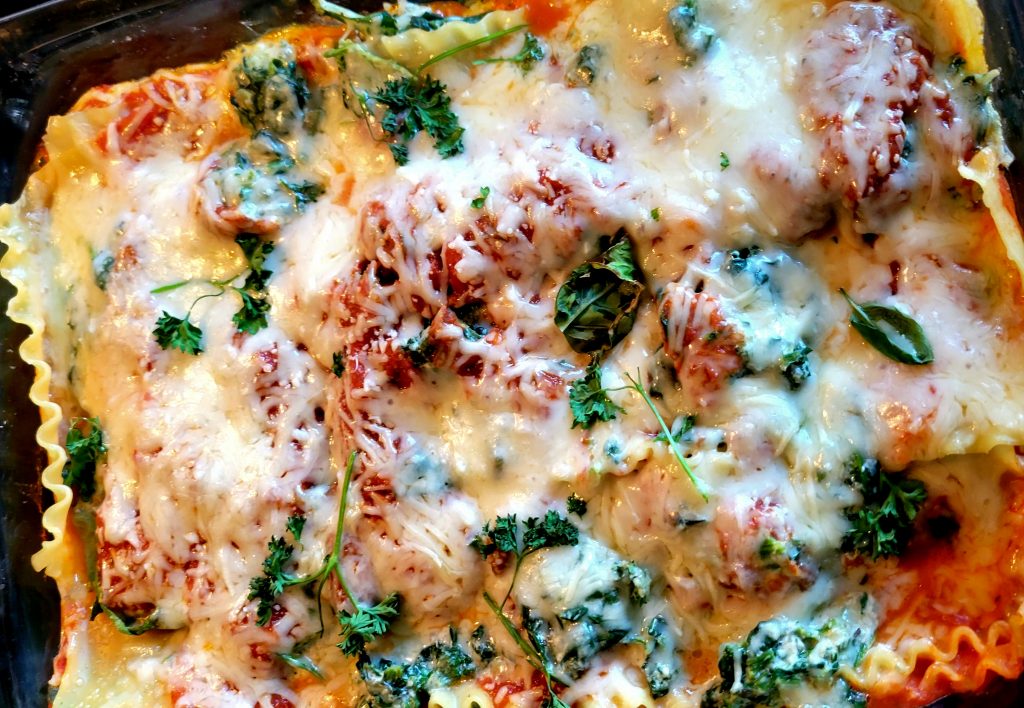 12 cooked lasagna noodles
1 fresh 10 spinach and 1 frozen 10oz spinach defrosted without liquid
15 oz ricotta full fat
2 cups parm cheese
2 cups motzerella cheese
Fresh parsely and basil
Few Cloves Minced garlic
Few tbsp olive oil
Egg
2 28oz pasta sauce jars
Instructions
Cook lasagna noodles and Preheat oven to 400.
Cook fresh spinach for a few min with garlic and olive oil
Combine both packages of spinach with ricotta cheese, egg, few tbsp Chopped parsely and 1 cup parm 1 cup motzerella cheese. Add salt and pepper to taste and a dash of nutmeg which makes it really good.
Line 2 casserole dishes with some red sauce and then cooked lasagna noodles then the spinach cheese mixture then more sauce noodles spinach rest of sauce. Top with lots of parm and motzerella and lots of Chopped basil.
Cover with foil and cook about 30 min give or take depending how crispy you want it.