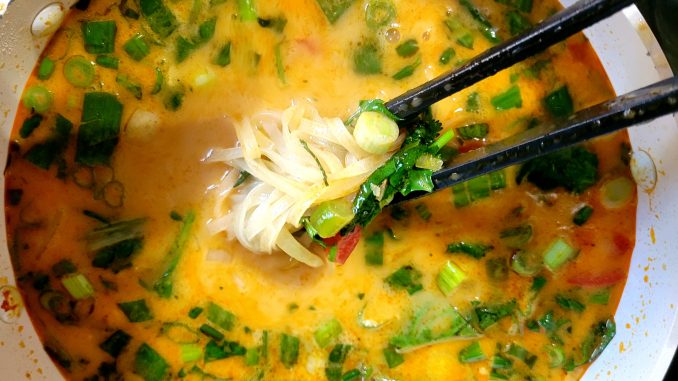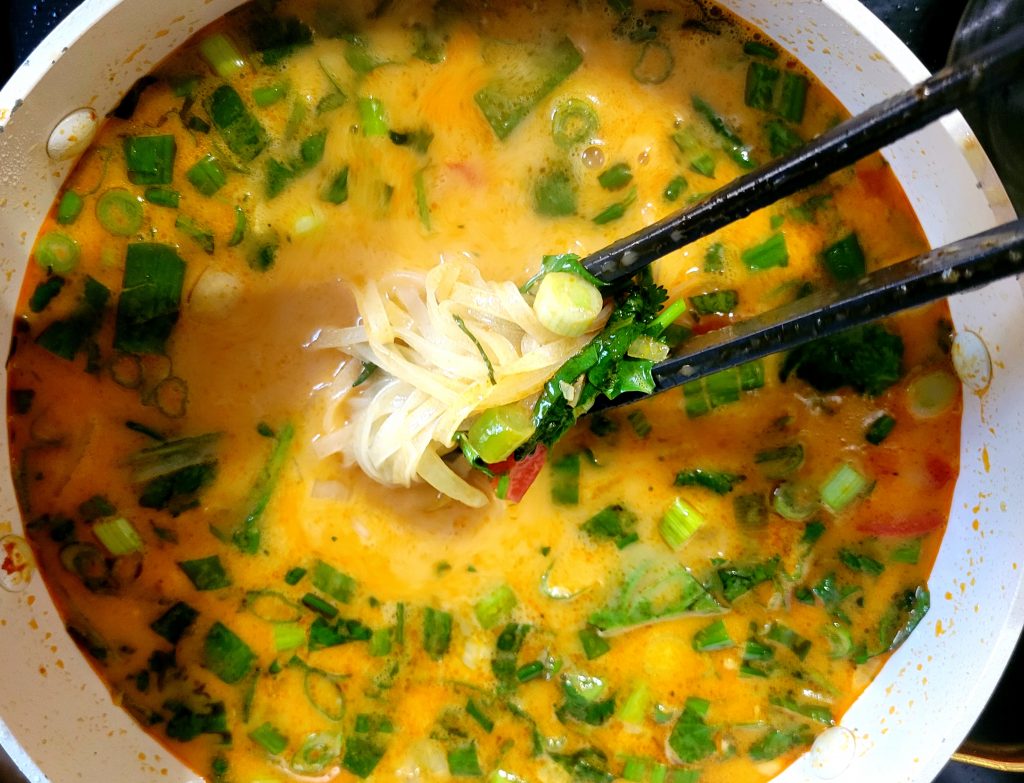 Ingredients
6oz rice noodles
2 chopped bell peppers I used red and yellow
1 chopped onion white or yellow
5 green onions (long stalks) chopped
Few cloves Minced garlic
Few tbsp olive oil
1lb chicken breast cut into 1/2 cubes
7 cups chicken broth
3 tbsp red curry paste
1 tbsp fish sauce
1 can full fat coconut milk (13.5oz)
Juice from 1 large lime
1 tbsp brown sugar
1tbsp fresh minced or shredded ginger
Handful each of fresh chopped basil and cilantro
Heat olive oil in large pot and salt and pepper chicken then add cubed chicken to pot and cook Few min.
Add minced garlic, white onion, ginger, bell peppers and cook a few more minutes add more oil if needed.
Add red curry paste, coconut milk, brown sugar, fish sauce, chicken broth and cook for few more minutes.
Add rice noodles, lime juice, cilantro, green onion, basil and cook about 5 to 8 min till noodles are cooked.