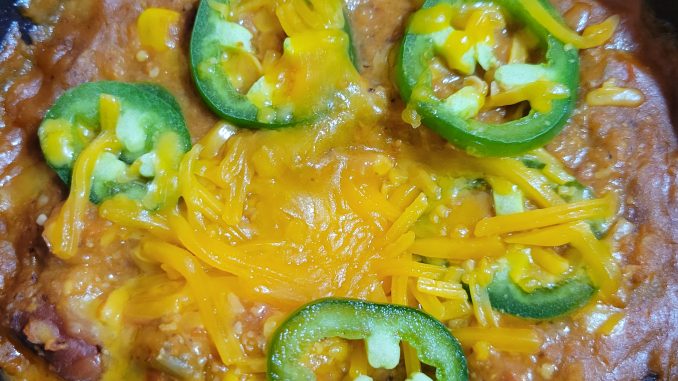 1 can black beans
1 can red beans
1 can corn
1 cup cheddar cheese
1 cup medium salsa
3 cups chicken broth
1 diced onion
3/4 cup heavy cream
15oz can tomato sauce
3/4 cup dried red lentil
few cloves minced garlic
2 sliced carrots
2 sliced celery stalks
1.5 tsp paprika
3/4 tsp cumin
3 tbsp olive oil
jalapenos, chips to serve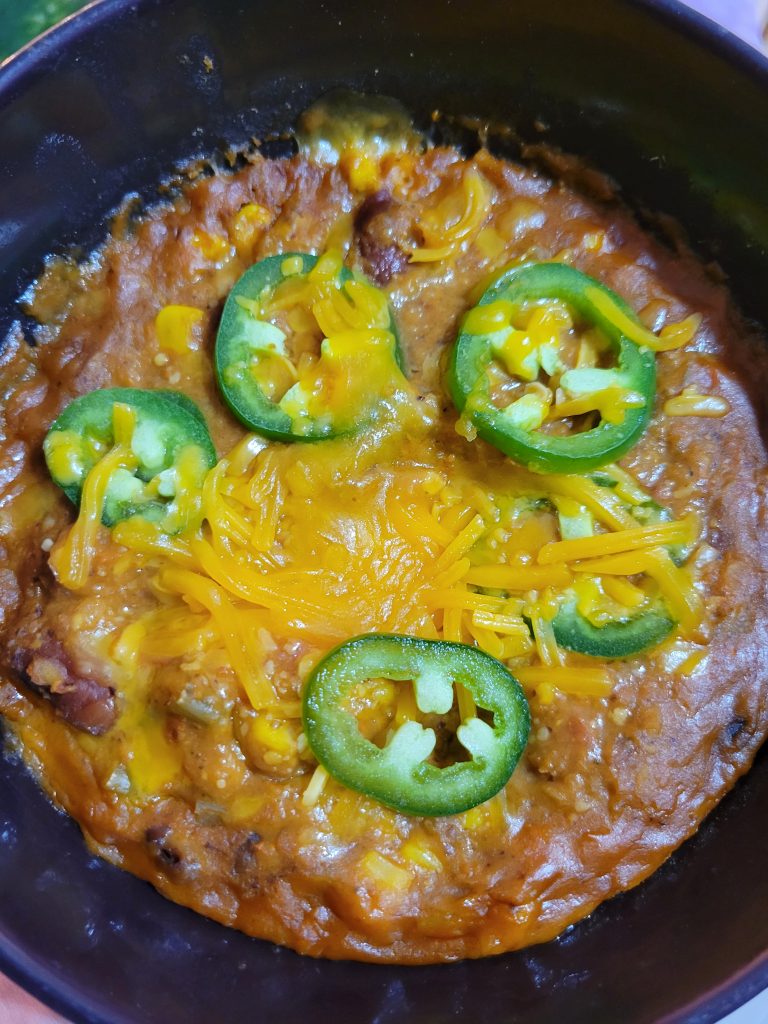 Saute onion, carrots, celery with garlic and olive oil for a few min on medium high heat in large pot.
Rinse lentils and beans.
Add everything to pot except for cheese and heavy cream. Bring to boil them simmer for 20 min till lentils are cooked.
blend half of soup in blender or half of it with immersion blender.
Add cheese, cream and salt pepper to taste.
Serve with chopped jalapenos and tortilla chips.